Talk with ZTE's Shen Jianda about all-scenario UniSite
Release Time:2023-02-28
Industry-leading telecommunication solution provider ZTE has launched the all-scenario UniSite solution in the MWC 2023. This solution is claimed to be the simplest, most powerful, and future-proof site solution in the industry. Light Reading spoke with Shen Jianda, VP and General Manager of RAN Products at ZTE, to find out more.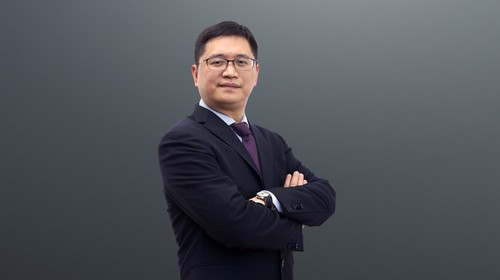 What challenges are we facing in 5G network evolution and how does ZTE's all-scenario UniSite cope with these challenges?
5G has been commercialized for more than three years and now is on the fast lane. The rapid maturing of 5G eco-system in terms of new applications, enhanced devices, and growing user scale calls for the future-oriented network evolution.
Moving forward, collaborating with newly released 5G spectrums, all the existing FDD spectrums are accelerating their modernization to 5G. However, due to the highly fragmented FDD spectrums and the incrementally involved single band radio units, overwhelmingly heavy loads have been placed on the site infrastructure. That's the reason why we are facing so many challenges in network evolution, such as insufficient tower space, high power consumption, and rising O&M costs.
To deal these challenges, ZTE expands the concept of UniSite to all scenarios by promoting both the "vertical integration" and the "horizontal integration" of radio units to a higher level. For vertical integration, we have launched the unique dual-band AAU and the most complete Ultra Broadband Radio (UBR) series with multiple bands integrated and on-demand inter-band power sharing. For horizontal integration, ZTE's unique 12TR UBR supports dual-band and tri-sector in Sub-3GHz with 12×120W ultra-high output power, an equivalent of up to 6 traditional RRUs. Similarly, the 6TR UBR supports tri-band and tri-sector in Sub-1GHz, doing the work of traditional 9 RRUs. On the basis of these innovative radio products, the extremely-simple, highly-efficient, and all-band collaborated all-scenario UniSite solution can be achieved.
With the dual-band AAU, tri-sector dual-band 12TR UBR in Sub-3GHz, and the tri-sector tri-band 6TR UBR in Sub-1GHz, ZTE can help operators to build a 7-band site with 5 radio units, capable of both FDD modernization and 5G evolution, saving as many as 16 radio units (a sharp drop from 21 to 5). According to our estimation, with ZTE's all-scenario UniSite solution for site simplification, 60% tower space can be saved, 30% power consumption can be reduced, and the existing antennas, power modules and batteries can be reused during the network modernization. These advantages would benefit operators to build an ultimate 5G network with lowest TCO.
Nowadays, RAN sharing has become one of the most economically feasible choice for more and more operators in the 5G era. ZTE's all-scenario UniSite fulfills the multi-band, high-power, and easy-deployment requirements of RAN sharing with the industry's most complete UBR products series. For Sub-1GHz, the radio evolution trend is from 2T2R/2T4R to 4T4R for better performance, and ZTE has launched the 4T4R UBR series with flexible frequency band combinations among 700MHz, 800MHz and 900MHz. For Sub-3GHz, the main capacity bearer, we provide 4T4R UBR series, capable of flexible frequency band combinations among 1800MHz, 2100MHz and 2600MHz, with up to 4×180W output power, which is industry's highest. Operators will definitely find their favorite one. Besides UBRs, we also provide dual-band Massive MIMO product series in FDD Sub-3GHz for hotspot capacity boosting to release the suppressed 4G traffic. Furthermore, the unique Sub-1GHz + Sub-3GHz UBR integrates the three most widely used FDD bands, 900MHz, 1800MHz and 2100MHz, achieving the minimum tower space occupation.
The extremely high integration and output power of ZTE's UBR series is really impressive, can we have more information about the technical innovations inside these products?
Since we are facing quite differentiated requirements from multiple markets, for spectrum combination, the output power, and the power distribution among spectrums. The wide range and developing requirements pushes our innovation on product design with strong flexibility and agility.
The new RRU platform is innovated on advanced architecture and multiple advanced radio algorithms to achieve higher system capability. For example, the improved DPD algorithm helps PA to achieve higher performance; the enhanced PIMC algorithm improves coverage and capacity within full operation band; together with Super-N PA architecture, the new platform can provide RRUs of 8~10 percentage point PA efficiency improvement compared with the old platform.
Through comprehensive considerations of these technical innovations together with the deep understanding of customer requirements, we have achieved the extremely compact hardware architecture design for a higher level "vertical integration" and the "horizontal integration" and finally brings these powerful products to market.
We have noticed that ZTE released several innovative products as future capacity proof. What is the application scenarios and the key technical highlights of these products?
Currently, the Metaverse, a future-oriented concept that will re-define how we connect to one another, is under vigorous exploration globally. XR, as the key technology that opens up the digital door to the Metaverse, is coming into our daily life. According to IDC's forecast, the market size of XR is increasing at a 31% annual growth rate to reach more than 252 million US dollars in 2028, a 9-fold increase compared with 2022.
From our perspective, due to capabilities such as high capacity, strong mobility management, and large connection, 5G is the only choice to expand XR applications to outdoor and mobile scenarios. In addition, 5G can recognize XR service and perform specified optimization for user experience guarantee. Since XR service usually consumes much higher data throughput than other applications, it is expected that in the next few years, mobile network traffic will increase exponentially with the growing XR user scale in dense urban.
For the emerging ultra-high capacity requirements, ZTE launched the next-generation Sub-6GHz AAU, in which the number of transceiver channels is doubled from the traditional 64TR to 128TR, and the extremely large internal antenna array is correspondingly doubled from 192 to 384 elements. This product will help operators achieve great capacity improvement and coverage gain simultaneously.
Due to the larger scale of antenna array, the new AAU can improve coverage by 3dB. And more importantly, with ZTE's enhanced AAE (Adaptive Accurate Efficient) beamforming algorithm, this product can support 32 downlink data streams and 24 uplink data streams, to double the system capacity. It has been verified by field tests that the cell peak throughput can reach 10Gbps, the cell average throughput and the edge user experience can also be greatly improved.
Besides Sub-6G band, mmWave offers higher capacity and lower latency with much larger operating bandwidth. mmWave products can be used for both B2C and B2B scenarios such as hotspot capacity boosting, ultra-high capacity FWA access, or smart factories to empower the industry digital transformation.
For macro coverage, ZTE mmWave AAU can support 1600MHz operating bandwidth, achieving up to 25Gbps cell capacity. In addition, this product is 8T8R, and it can be configured by software to split from a single 8T8R cell into two 4T4R cells for more application scenarios on the same site. For example, it can be used as a wireless backhaul for other sub-6G band while serving the FWA users.
MiCell is ZTE's newly launched mmWave distributed micro-cell solution. Through the architecture innovation, the Intermediate-Frequency (IF) modules are moved from RF heads to BBU as resource pooling. This architecture greatly simplifies the RF head, making it much smaller and lighter, and power consumption can be greatly reduced. MiCell is suitable for spaces with ultra-high traffic and complicated environments, such as sports stadiums, transportation hubs, or factories with diversified applications.
Building a greener network has become one of the top concerns, and we've seen ZTE's intelligent green native site, and the PowerPilot Pro solution for RAN. Can you share with us more information about the innovations and practices for energy saving?
In order to build a greener network, ZTE has put ceaseless efforts to minimize network energy consumption, pursuing the perfect bit-watt curve. The ideal status between bits and watts is "0" traffic "0" consumption. That means when there is no traffic, there should be no power consumption.
ZTE's PowerPilot Pro solution, in collaboration with the industry's first AAU hibernation mode and dual-layer AI for energy saving, achieves maximum RAN shutdown and minimum wake-up, bringing a 35% reduction in energy consumption in the meantime guaranteeing network KPI and traffic stability.
For AAU hibernation, based on the evolution of RF hardware design and software control, all component modules inside AAU, including PA, transceiver, digital IF, baseband and interface, can be powered on and off independently. During the hibernation mode, the power consumption of an AAU can be reduced to 3W to 5W, almost reaching "0" traffic "0" consumption.
The dual-layer AI includes network-level AI and base-station-level AI. The network-level AI is achieved based on cloud platform that interacts with base station, analyzes the network performance and predicts traffic trend to optimize the power saving strategies for maximum RAN shutdown. In addition, the base-station-level AI works on the basis of base station's native computing power, allows base station to develop near real-time energy saving strategies based on user location and traffic demand. With base-station-level AI, only minimum cells will be wakened up when traffic goes up to meet the traffic requirement.
Collaborating with China Telecom, PowerPilot Pro has been activated in 7,200 4G/5G sites in Sichuan province. We have observed that 33% energy has been saved which equals to nearly 20kWh per site daily. That means 52 million kilowatt-hour energy will be saved annually for the whole network.
In the globe, the PowerPilot solution has been commercially deployed in 900 thousand sites of more than 30 networks such as Orange Spain, AIS in Thailand, and MTN in South Africa.
Can you share with us ZTE's insight about why further innovation and development of 5G is essential and your plan?
Currently, the global 5G connections have exceeded 1 billion. This indicates that the development of 5G is much faster than that of previous mobile network generations. In the following years, 5G will expand its landscape into more developing markets, becoming a truly global trend.
The rapid 5G deployment together with enhanced devices, and growing users will become a strong catalyst for new network capacity hungry applications to thrive. As content development catches up with the pace, we can imagine that the applications such as cloud gaming, XR, and even Metaverse will come within our reach.
For B2B services, the value of 5G has been proved for industry digital transformation in 5G early adopters, such as Asia Pacific, Europe and North America. In the next few years, 5G private networks for industry will develop rapidly. According to Omdia's forecast, the 5G B2B market will keep growing with an annual rate of more than 30%, especially in fields such as manufacturing, energy, utility, transportation, logistics and so on.
In the Future, the prosperity of both B2C and B2B services will pose more evolution requirements for 5G network. As a technology-driven telecommunication solution provider, ZTE is committed to exploring 5G-Advanced for further user experience enhancement, services boundary extension and industry sustainable development. We are always ready to collaborate with our partners, contribute our innovations to the industry, to unleash the potential values of 5G.
Source: LightReading