ZTE helps China Unicom complete commercial deployment of intelligent transport network O&M Tool
Release Time:2023-02-15
● Analyzing the operating status, alarm data and potential problems of a transport network
● Automatically generating a network assessment report, and providing reference for health check, fault location and troubleshooting as well as planning and construction of transport network

● Shortening the inspection time of 2,000 network elements of the operator from ten working days to three hours, greatly improving the efficiency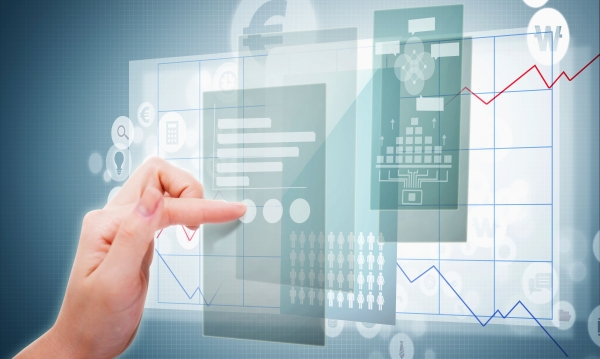 15 February 2023, Shenzhen, China - ZTE Corporation (0763.HK / 000063.SZ), a global leading provider of information and communication technology solutions, in partnership with the Huaibei branch of China Unicom, has commercialized the transport network intelligent O&M tool ZXSEM in Huaibei, China.
This tool can analyze the operating status, alarm data and potential problems of a transport network, automatically generate a network assessment report, and provide reference for health check, fault location and troubleshooting as well as planning and construction of transport network.
Transport network O&M has long been difficult because of much sites, complicated networking and fast-changing technologies in transport network. Also, traditional transport network maintenance relies greatly on the experience of O&M engineers, imposing high requirements upon their professional capabilities.
The Huaibei branch of China Unicom and ZTE have worked on typical scenarios in routine O&M, and set inspection rules and criteria for identifying potential faults. The system automatically implement inspections according to the rules, lowering the requirements for O&M engineers and making transport network maintenance become more intelligent and efficient.
Since July 2022, the two parties have carried out a series of verifications and pilot trials in existing transport networks, laying a solid foundation for the deployment of ZXSEM. The online system includes multiple function modules such as intelligent inspection, intelligent upgrade, network planning, operation comparison, and intelligent scripts.
For intelligent inspection, the tool shortens the inspection time of 2,000 network elements of the operator from ten working days to three hours, greatly improving the efficiency. Besides, to locate faults easily, they employ the intelligent O&M tool to analyze 4G and 5G base station backhaul service interruption and packet loss. They compare fault models, learn from experience of engineers to create an expert knowledge base, which enriches the rule and policy library of the fault diagnosis module in the intelligent management and control system, so that the time for fault location is cut from hours to minutes.
Additionally, the graphical diagnosis policy and flow can be fulfilled by one touch, remarkably reducing the difficulty of O&M in the existing networks.
Moving forward, China Unicom will work closely with ZTE to continue the introduction of the AI technology for self-learning and evolution of the system, enrich application scenarios, and implement closed-loop management from fault diagnosis to automatic service recovery, expecting to continuously improve service guarantee capability in the autonomous networks.
ABOUT ZTE:
ZTE helps to connect the world with continuous innovation for a better future. The company provides innovative technologies and integrated solutions, its portfolio spans all series of wireless, wireline, devices and professional telecommunications services. Serving over a quarter of the global population, ZTE is dedicated to creating a digital and intelligent ecosystem, and enabling connectivity and trust everywhere. ZTE is listed on both the Hong Kong and Shenzhen Stock Exchanges. www.zte.com.cn/global
FOLLOW US:
Facebook  www.facebook.com/ZTECorp
Twitter  www.twitter.com/ZTEPress
LinkedIn  www.linkedin.com/company/zte
MEDIA INQUIRIES:
ZTE Corporation
Communications
Email: ZTE.press.release@zte.com.cn