ZTE, Ooredoo Group extend partnership agreement for further five years
Release Time:2023-03-06
Shenzhen, China, 6 March 2023 - ZTE Corporation (0763.HK / 000063.SZ), a global leading provider of information and communication technology solutions, has expanded the global frame agreement with Ooredoo Group for Ooredoo Algeria network modernization and related implementation and maintenance services as well as supply and delivery of Lithium Battery Products.
ZTE and Ooredoo will expand cooperation in the transport network, which includes the large-scale commercial deployment of SRv6. The new solution will transform the traditional transport network architecture into a 5G-oriented programmable one.
ZTE will partner with Ooredoo in the energy field. With ZTE's latest highly efficient power system and Smart-Li batteries, Ooredoo will improve energy utilization efficiency, increase battery life while protecting current battery investment, and realize its social commitment to building greener networks.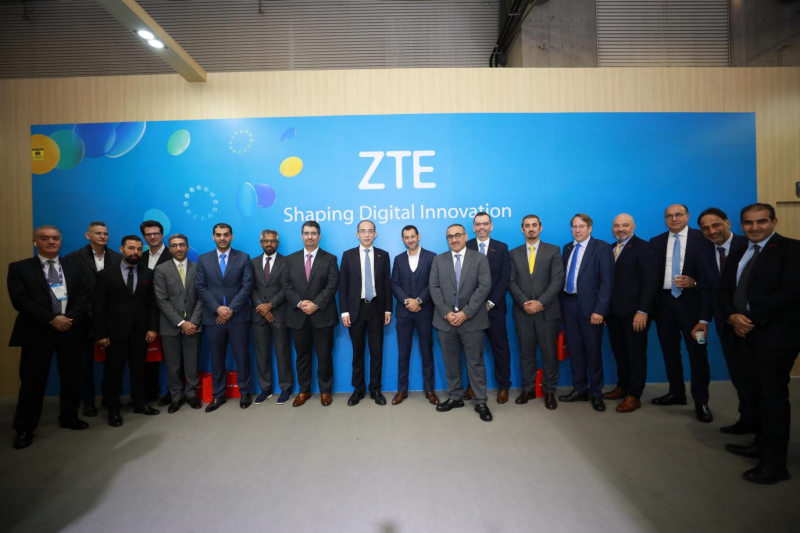 Sheikh Mohammed Bin Abdulla Bin Mohammed Al Thani, Deputy Group Chief Executive Officer, Ooredoo, said: "Our close collaboration with ZTE has been significant in taking the next step for technological innovation in many Ooredoo Business Units. In choosing to continue working with ZTE's leading solutions, we're able to address new and developing markets and transform business in different Ooredoo Business Units. Together, we're creating a new digital area for our customers."
Christian Linhart, Group Chief Procurement Officer, Ooredoo, said: "The extension of the frame agreement with ZTE solidifies our partnership with them. With this mutually beneficial partnership, we are sure that it will add further value to our business and our customers."
TIMOS Tsokanis, Group Chief Technology Information Officer, Ooredoo, said: "Ooredoo Group and ZTE have established a partnership during the past several years, and we are delighted to extend our cooperation in more fields. This will make it possible for our businesses to continue working together on cutting-edge networks provided by one of the world's leading providers of telecommunications and information technology to improve the digital lives of our customers. ZTE has proven its capabilities by providing end-to-end solutions, and now we would like to leverage it in more areas of cooperation. "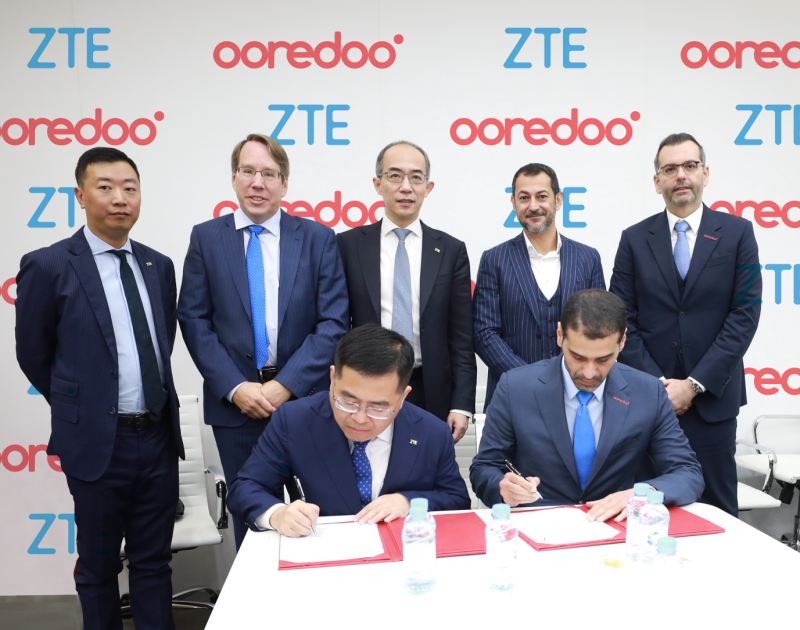 Xie Junshi, Chief Operating Officer, ZTE, stated: "ZTE has a long-standing and collaborative partnership with Ooredoo. To accelerate Ooredoo's digital transformation, ZTE will continue offering state-of-the-art solutions to the Opcos of the Ooredoo Group. These innovative solutions will deliver high-performance networks and superior user experiences thanks to ZTE's cutting-edge, cost-effective technologies and solutions."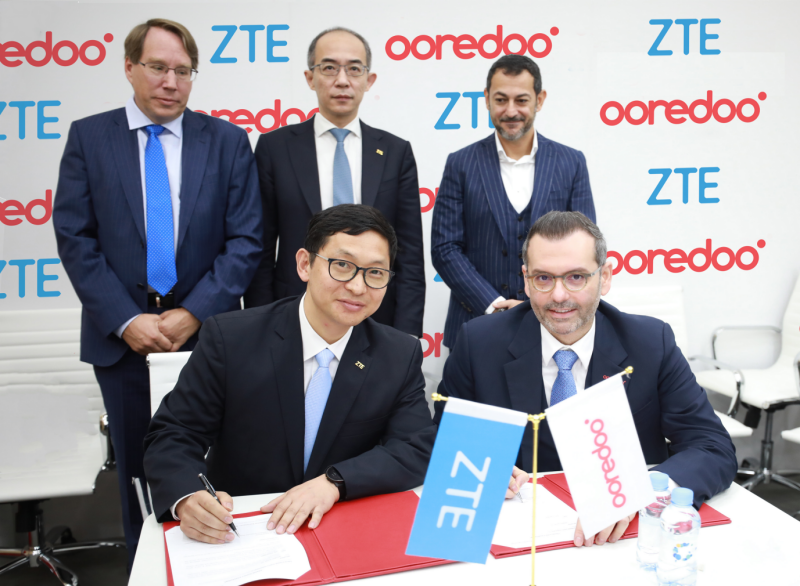 Zhang Jianpeng, MTO & International Marketing President, ZTE, emphasized: "Ooredoo Group, one of ZTE's key MTO (Multinational Telecom Operator) customers, has shown tremendous growth in many markets in MENA (Middle Eastern & Northern Africa) and Asia Pacific regions despite many challenges. ZTE cherishes its strong partnership with Ooredoo Group, and we look forward to working closely with Ooredoo to fulfil their ambition of delivering new and exciting solutions to its consumers through more collaboration soon."
ABOUT ZTE:
ZTE helps to connect the world with continuous innovation for a better future. The company provides innovative technologies and integrated solutions, its portfolio spans all series of wireless, wireline, devices and professional telecommunications services. Serving over a quarter of the global population, ZTE is dedicated to creating a digital and intelligent ecosystem, and enabling connectivity and trust everywhere. ZTE is listed on both the Hong Kong and Shenzhen Stock Exchanges. www.zte.com.cn/global
FOLLOW US:
Facebook  www.facebook.com/ZTECorp
Twitter  www.twitter.com/ZTEPress
LinkedIn  www.linkedin.com/company/zte
MEDIA INQUIRIES:
ZTE Corporation
Communications
Email: ZTE.press.release@zte.com.cn