ZTE and BCX sign a strategic cooperation agreement to jointly promote the deployment of digital solutions in South Africa
Release Time:2023-03-30
The agreement aims to promote the deployment of digital solutions for various industries in South Africa
BCX has become an official channel partner of ZTE in South Africa's enterprise network market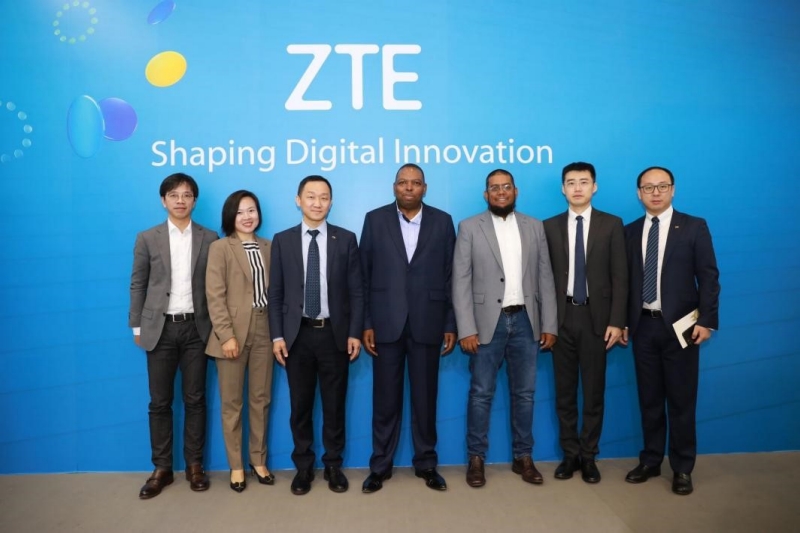 Shenzhen, China, 30 March, 2023 - ZTE Corporation (0763.HK / 000063.SZ), a global leading provider of information and communication technology solutions and BCX, a trusted ICT partner to a full-service digital transformation enabler have signed a strategic cooperation agreement at the Mobile World Congress 2023 (MWC 2023) in Barcelona. The agreement aims to promote the deployment of digital solutions for various industries in South Africa.
Under this agreement, BCX and ZTE will deepen their cooperation in digital infrastructure, including servers, storage, Private 5G, data center infrastructure, and private clouds. With the signing of this agreement, BCX has become an official channel partner of ZTE in South Africa's enterprise network market. BCX will distribute and resell ZTE products and services.
Jonas Bogoshi, CEO of BCX , said, "BCX is excited to collaborate with ZTE to expand the ICT market in South Africa and drive digital transformation forward. ZTE's expertise in digital infrastructure, including cloud infrastructure, is particularly applicable to our hyperscale strategy. This will complement BCX's cloud dominance plan, enabling us to provide our clients with even more efficient and intelligent solutions for their digital transformation journeys."
Zhang Wanchun, SVP and General Manager of the Wireless Product Operation Division at ZTE, said, "BCX takes a deep dive into Africa and the Middle East, and has made great achievements in regional digitalization. The strategic cooperation between ZTE and BCX can achieve complementary advantages. ZTE and BCX will bring about more changes and market opportunities in the industry's expansion and help accelerate the regional digitalization process."
About BCX
BCX is a strategic business partner, reimagining digital roadmaps and implementing integrated systems that drive evolution and growth for organisations. Born in South Africa, BCX, a giant in the digital space, is a subsidiary within the Telkom Group. As BCX is a digital transformation partner for enterprises and public sector organisations across various industries and sectors within South Africa, Botswana, Mozambique, Namibia, UK, and Zambia. Since 1979, BCX has evolved from a trusted ICT partner to a full-service digital transformation enabler. BCX is a proud Level 2 Broad-Based Black Economic Empowerment (B-BBEE) company with over 5,000 employees committed to enabling transformation through deep industry expertise and expertly crafted solutions incorporating the broadest portfolio of world-leading products and our extensive partner ecosystem. 
ABOUT ZTE:
ZTE helps to connect the world with continuous innovation for a better future. The company provides innovative technologies and integrated solutions, its portfolio spans all series of wireless, wireline, devices and professional telecommunications services. Serving over a quarter of the global population, ZTE is dedicated to creating a digital and intelligent ecosystem, and enabling connectivity and trust everywhere. ZTE is listed on both the Hong Kong and Shenzhen Stock Exchanges. www.zte.com.cn/global
FOLLOW US:
Facebook  www.facebook.com/ZTECorp
Twitter  www.twitter.com/ZTEPress
LinkedIn  www.linkedin.com/company/zte
YouTube  https://www.youtube.com/@ZTECorporation
MEDIA INQUIRIES:
ZTE Corporation
Communications
Email: ZTE.press.release@zte.com.cn