ZTE unveils RoomPON 5.0, redefining FTTR solution at Network X 2023
Release Time:2023-10-31
The RoomPON 5.0 has an innovative 10-inch screen to present the entire home network to all home members for the first time and disable all applications to be hidden in a mobile phone app
The RoomPON 5.0 supports triple-frequency Wi-Fi, and MLO convergence brings a further leap in user experience of Wi-Fi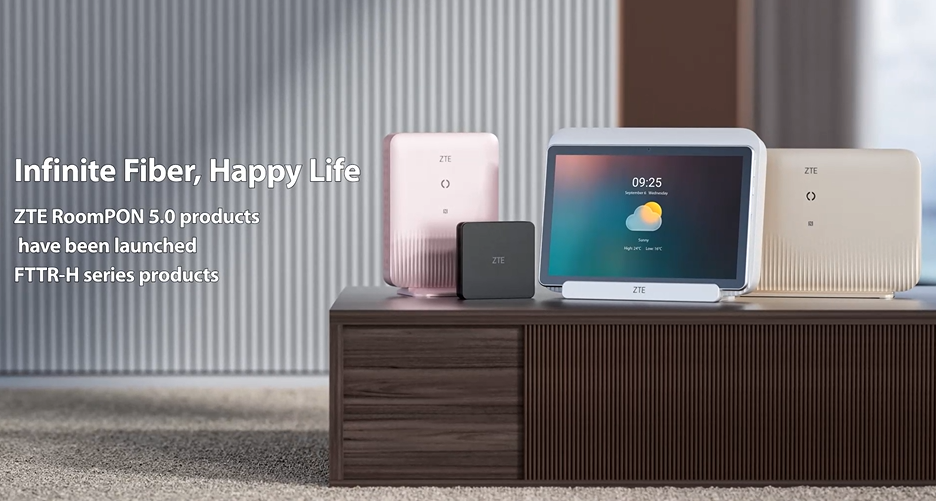 ZTE RoomPON 5.0 products
Paris, France, 30 Oct 2023 - ZTE Corporation (0763.HK / 000063.SZ), a global leading provider of information and communication technology solutions, unveiled its latest all-optical series product, RoomPON 5.0, at Network X in Paris, France. RoomPON 5.0 represents a comprehensive upgrade in design, performance, functions, installation, maintenance, and O&M. It redefines the FTTR solution to offer enhanced attractiveness and greater connotation.
The RoomPON 5.0 features an innovative 10-inch screen that provides a comprehensive view of the entire home network, a first-of-its-kind feature that eliminates the need for applications to be hidden within a mobile phone app. This screen-sharing capability allows a wider range of smart home applications to be displayed on the FTTR base, making it easier for smart home products to be integrated into households and simplifying the use of home networks.
The RoomPON 5.0 offers support for triple-frequency Wi-Fi, and the convergence of MLO technology leads to a significant enhancement in the Wi-Fi user experience. 
With the availability of 3000M broadband at your fingertips, the entire home becomes a hub of smart connectivity, providing the ultimate in network performance. The product also features a design that incorporates professional Chinese-style colors and patterns, moving away from the traditional uniform look and seamlessly blending into the modern home environment.
These transformative enhancements turn the RoomPON 5.0 into a genuine home network hub and a gateway to smart home functionality, going beyond its traditional role as a mere data forwarding tool.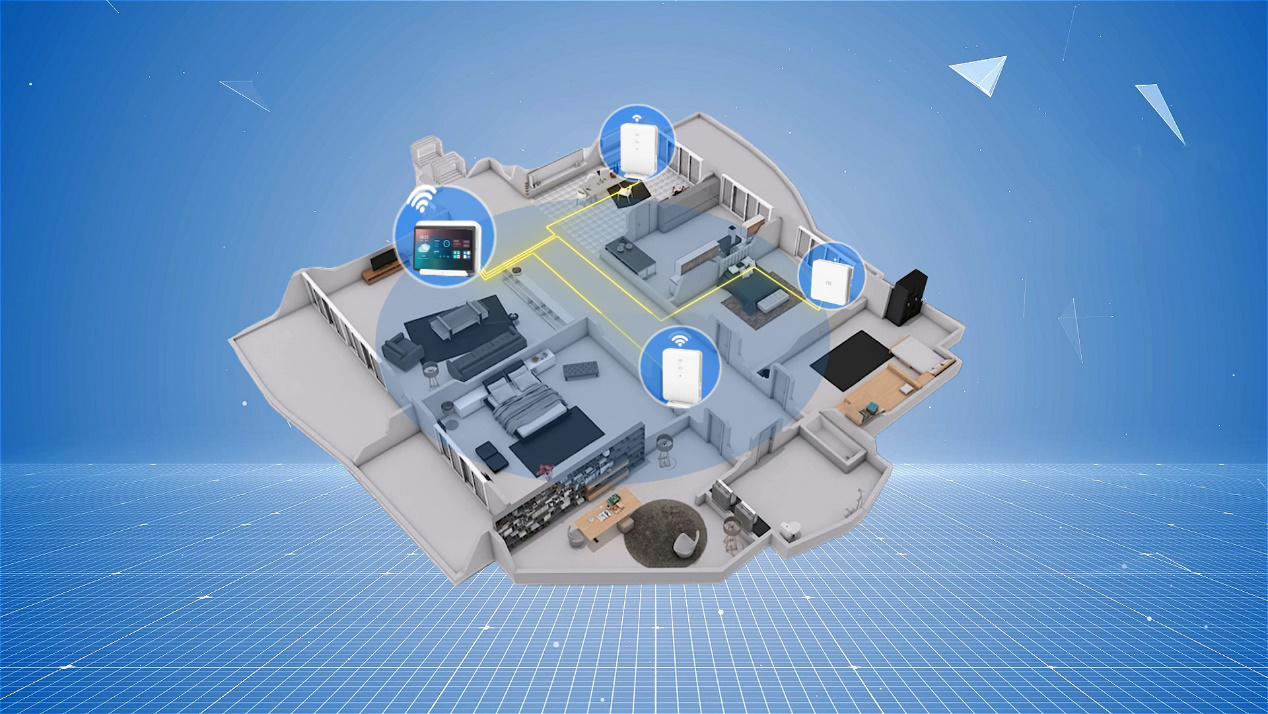 A home network base and smart home entrance
In the future, as the digital industry advances and consumer demands continue to evolve, the concept of an interconnected home network and immersive screen experiences will give rise to a host of new application scenarios. With the RoomPON 5.0, ZTE is committed to collaborating with industry partners to deliver users exceptional smart home experiences and top-tier services.
Moving forward, ZTE will continue to strengthen its core capabilities in the fixed broadband sector, with a vision of developing cutting-edge technologies, solutions, products, and services that empower operators worldwide to achieve greater business success.
ABOUT ZTE:
ZTE helps to connect the world with continuous innovation for a better future. The company provides innovative technologies and integrated solutions, its portfolio spans all series of wireless, wireline, devices and professional telecommunications services. Serving over a quarter of the global population, ZTE is dedicated to creating a digital and intelligent ecosystem, and enabling connectivity and trust everywhere. ZTE is listed on both the Hong Kong and Shenzhen Stock Exchanges. www.zte.com.cn/global
FOLLOW US:
Facebook  www.facebook.com/ZTECorp
Twitter  www.twitter.com/ZTEPress
LinkedIn  www.linkedin.com/company/zte
YouTube www.youtube.com/@ZTECorporation
MEDIA INQUIRIES:
ZTE Corporation
Communications
Email: ZTE.press.release@zte.com.cn