ZTE showcases uSmartNet 2.0 at MWC 2023
Release Time:2023-03-02
● Accelerating highly autonomous network transformation with experience twins and AI
● Focusing on ubiquitous connections, intelligent O&M, and agile operation in value scenarios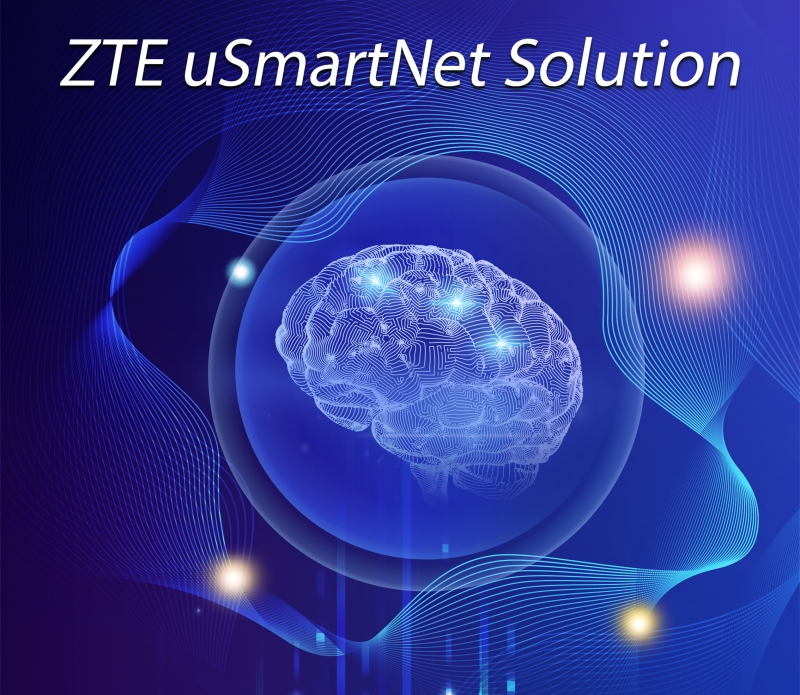 Barcelona, Spain, 2 March 2023  - ZTE Corporation (0763.HK / 000063.SZ), a global leading provider of information and communication technology solutions, today has showcased its latest generation of autonomous network solution, dubbed uSmartNet 2.0, at Mobile World Congress (MWC) Barcelona 2023, paving the way for autonomous network (L4) and accelerating operators' digital transformation while significantly reducing OPEX through automation.

ZTE's uSmartNet 2.0 solution systematically focuses on ubiquitous connections, intelligent O&M, and agile operation in value scenarios. It builds the smart brain based on big data and AI technology, and provides the hierarchical self-evolved capabilities from multiple layers of NE intelligence, single-domain autonomy, and cross-domain collaboration to achieve agile service-driven closed-loop networks.
By introducing the digital twin technology, ZTE's uSmartNet 2.0 launches the industry's first 3D real-time experience twin mirroring, which can accurately navigate customer experiences, and dynamically predict 5G voice and app-level service development trends with an accuracy of 90% or more.
Thanks to the intent-based engine, this solution allows to generate global optimal policy at the minute level, supports simulation and optimization with virtual-reality interaction, thus enabling operators to achieve zero-wait service provisioning, with the minimum costs of network trial and error.
In addition, the uSmartNet 2.0, after executing the policy, can automatically perceive the virtual-reality gaps and dynamically allocate resource based on customer experience, and provide one click complaints handling to optimize the service assurance life cycle across all the network.
ZTE continues to promote the development of autonomous networks, and maintains the industry-leading position in big data,and general AI capabilities. Its uSmartNet 2.0 has fully served operators' value scenarios with more than 80 partners and over 100 globe practices.
Moving forward, ZTE will keep exploring the autonomous networks, and accumulate comprehensive intelligent service capabilities, together with global operators, to accelerate the transformation towards highly autonomous networks.
For more information, please visit ZTE booth (3F30, Hall 3, Fira Gran Via) at Mobile World Congress 2023, or explore:https://www.zte.com.cn/global/about/exhibition/mwc23.html
ABOUT ZTE:
ZTE helps to connect the world with continuous innovation for a better future. The company provides innovative technologies and integrated solutions, its portfolio spans all series of wireless, wireline, devices and professional telecommunications services. Serving over a quarter of the global population, ZTE is dedicated to creating a digital and intelligent ecosystem, and enabling connectivity and trust everywhere. ZTE is listed on both the Hong Kong and Shenzhen Stock Exchanges. www.zte.com.cn/global
FOLLOW US:
Facebook  www.facebook.com/ZTECorp
Twitter  www.twitter.com/ZTEPress
LinkedIn  www.linkedin.com/company/zte
MEDIA INQUIRIES:
ZTE Corporation
Communications
Email: ZTE.press.release@zte.com.cn