IPMA and ZTE sign MOU to create new value in project management for the digital era
Release Time:2023-05-10
ZTE and IPMA will explore the latest ideas and trends in project management for the digital era
ZTE hosted the IPMA Global Customer Forum and shared one of the best practices in cloud-based delivery mode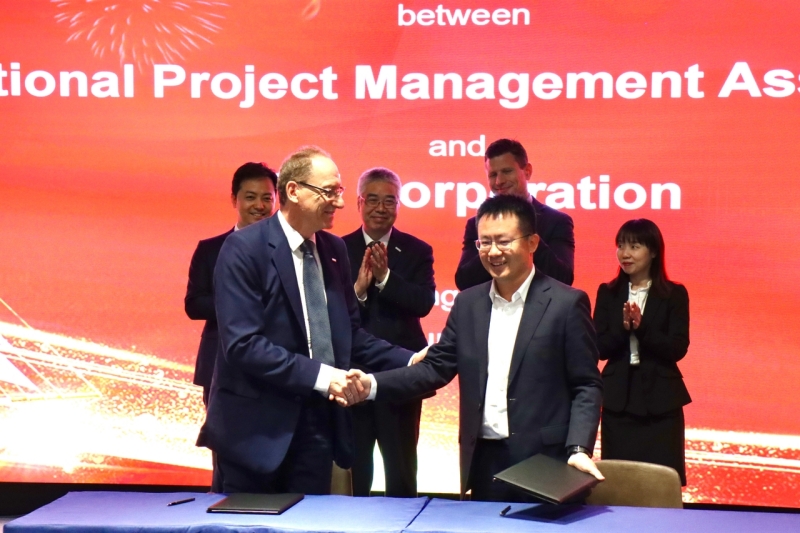 Shenzhen, China, 10 May 2023 - ZTE Corporation (0763.HK / 000063.SZ), a global leading provider of information and communication technology solutions has signed a memorandum of understanding (MOU) with the International Project Management Association (IPMA), a globally-renowned organization in the field of project management. Both parties will engage in extensive collaboration in areas such as project management standard research, best practices in project management, and professional talent training. Their aim is to jointly create new value for project management in the digital era on a global scale.
Amin Saidoun, Executive Director of IPMA, said:"Project management is becoming increasingly important in organizations in the digital era. We hope that through the cooperation with ZTE, we will provide more active exploration to carry out practice-oriented research in the digital era."
Mei Zhonghua, Senior Vice President of ZTE, said:"We are delighted to forge a long-term partnership with IPMA. The signing of this MOU signifies our commitment to continuously enriching and improving the theories and practices of project management in the global communications industry."  
Through this collaboration, ZTE and IPMA will explore the latest ideas and trends in project management, examine the project management knowledge system, and exchange best practices through seminars, expecting to foster a more open and inclusive project management innovation ecosystem.  
During the event, ZTE hosted the IPMA Global Customer Forum, which provided a platform for experts and enterprise representatives in the project management field to engage in in-depth discussions on relevant topics such as the integration of project management theories and practices. Feng Peixuan, Managing Director of Engineering Service Office, ZTE Asia Pacific and CIS Region, shared ZTE's best practices in cloud-based delivery mode. In the digital era, leveraging ZTE's digital network deployment system, the innovative cloud-based delivery mode streamlines deployment processes and delivers an exceptional communication network  experience, thereby significantly enhancing project management efficiency.  
With 38 years of experience in large-scale global communication network deployment, ZTE has developed a complete project management system. On the other hand, IPMA is an internationally recognized professional project management organization comprising over 70 member associations. Its project management qualification certifications are widely acknowledged worldwide. Previously,
ZTE has engaged in extensive collaboration with IPMA China, IPMA Philippines, and IPMA Malaysia, focusing on professional skills certification and sharing project management resources.

ZTE and IPMA will continue their collaborative efforts to drive the advancement of the global ecosystem for professional project management.
ABOUT ZTE:
ZTE helps to connect the world with continuous innovation for a better future. The company provides innovative technologies and integrated solutions, its portfolio spans all series of wireless, wireline, devices and professional telecommunications services. Serving over a quarter of the global population, ZTE is dedicated to creating a digital and intelligent ecosystem, and enabling connectivity and trust everywhere. ZTE is listed on both the Hong Kong and Shenzhen Stock Exchanges. www.zte.com.cn/global
FOLLOW US:
Facebook  www.facebook.com/ZTECorp
Twitter  www.twitter.com/ZTEPress
LinkedIn  www.linkedin.com/company/zte
YouTube  https://www.youtube.com/@ZTECorporation
MEDIA INQUIRIES:
ZTE Corporation
Communications
Email: ZTE.press.release@zte.com.cn