China Mobile and ZTE successfully complete application verification of 5G-A Reconfigurable Intelligent Surface (RIS) for Asian Games
Release Time:2023-08-14
China Mobile Research Institute, China Mobile's Zhejiang Branch, and ZTE jointly complete the application verification of 5G-A RIS at the cycling stadium for the 19th Asian Games in Hangzhou
After the dynamic RIS was deployed in the cycling stadium, wireless network coverage quality and user rate have been significantly improved: maximum RSRP increased by 20dB, and both uplink and downlink user rates improved significantly
Shenzhen, China, 14 Aug 2023 - ZTE Corporation (0763.HK / 000063.SZ), a global leading provider of information and communication technology solutions, in collaboration with China Mobile Research Institute and China Mobile's Zhejiang Branch, has recently completed the successful application verification of 5G-A Reconfigurable Intelligent Surface (RIS) at the cycling stadium for the 19th Asian Games in Hangzhou. This accomplishment stands as a highlight of the telecommunication network guarantee for the upcoming Asian Games. 
The 19th Asian Games will kick off in Hangzhou in September. As the official telecommunication service partner of Asian Games, China Mobile provides network guarantee. With the upsurge of HD live broadcast and other services, the requirements of high-quality network coverage in stadiums pose new challenges on operators. How to reduce network construction difficulties and investment costs while guaranteeing network quality, has become a major problem for operators.
Recently, China Mobile Research Institute, China Mobile's Zhejiang Branch, and ZTE jointly completed application verification of 5G-A RIS at the cycling stadium for the 19th Asian Games in Hangzhou. By using intelligent dynamic coordination technology, dynamic beam scanning and user tracing of RIS were realized, which significantly improves signal coverage quality and user rate, effectively meets large-capacity service requirements in the stadium, and provides excellent network guarantee for the Asian Games.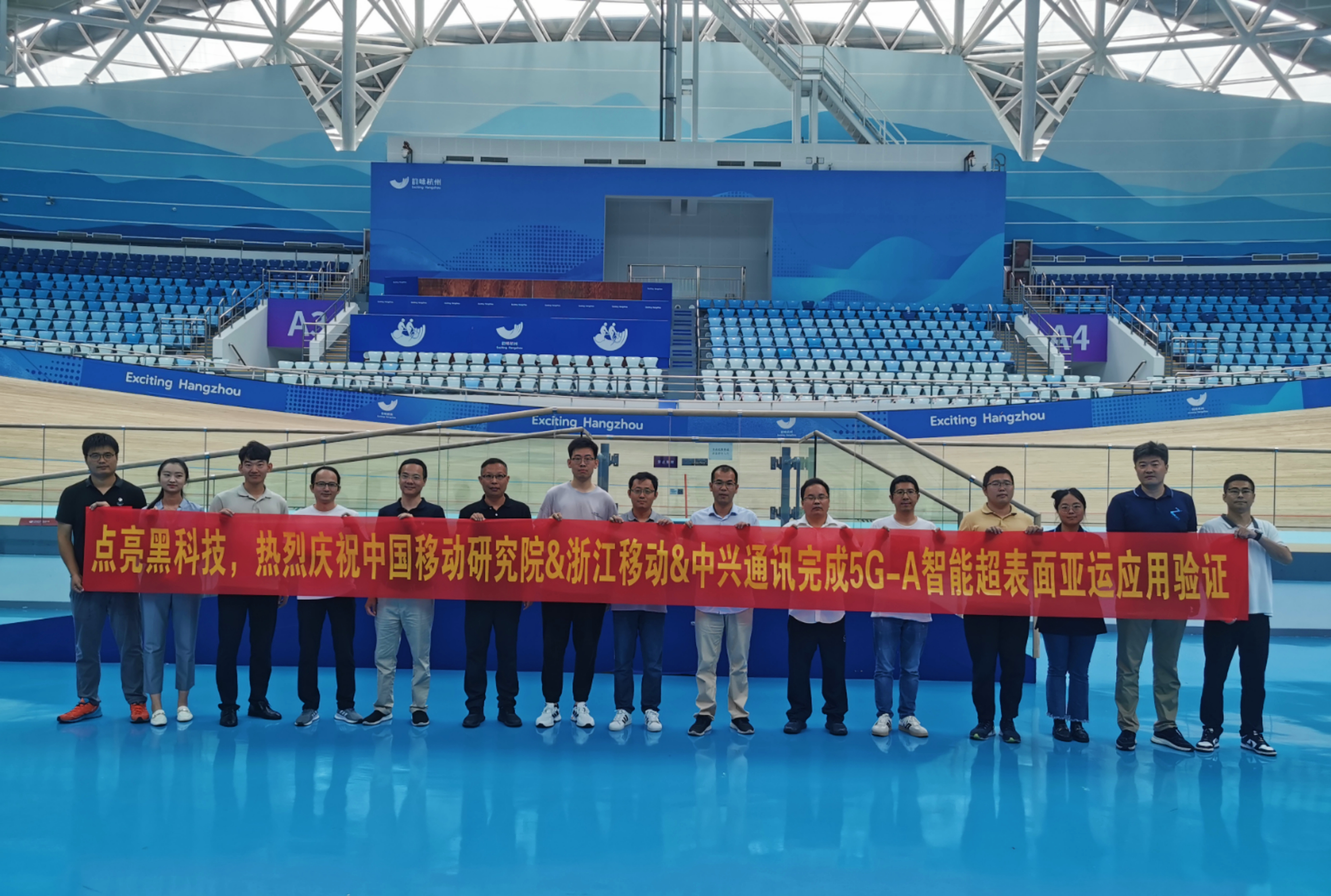 Congratulations on application verification of RIS for Asian Games by China Mobile Research Institute, China Mobile Zhejiang Branch and ZTE
RIS is a new multi-antenna technology derived from electromagnetic metamaterials, and is considered one of the key technologies in 5G-A and 6G phases. By optimizing base station signal propagation and beam control, it can improve 5G signal quality and expand base station coverage. This technology is of great importance for enabling higher speeds, more reliable communications, and supporting future network evolution. In addition, due to features of low costs and low power consumption, the application of RIS has great potential, and can provide more possibilities for future network evolution.
The dynamic RIS applied in cycling stadium introduces dynamic coordination technologies between base station and RIS on the basis of traditional RIS solution, and uses innovative features such as automatic angle optimization proposed by China Mobile Research Institute for beam control. The solution further enhances base station coverage and ensures a seamless and high-quality user experience in mobile scenarios by enabling collaborative beamforming between base stations and RIS, and lays the technical foundation for RIS applications.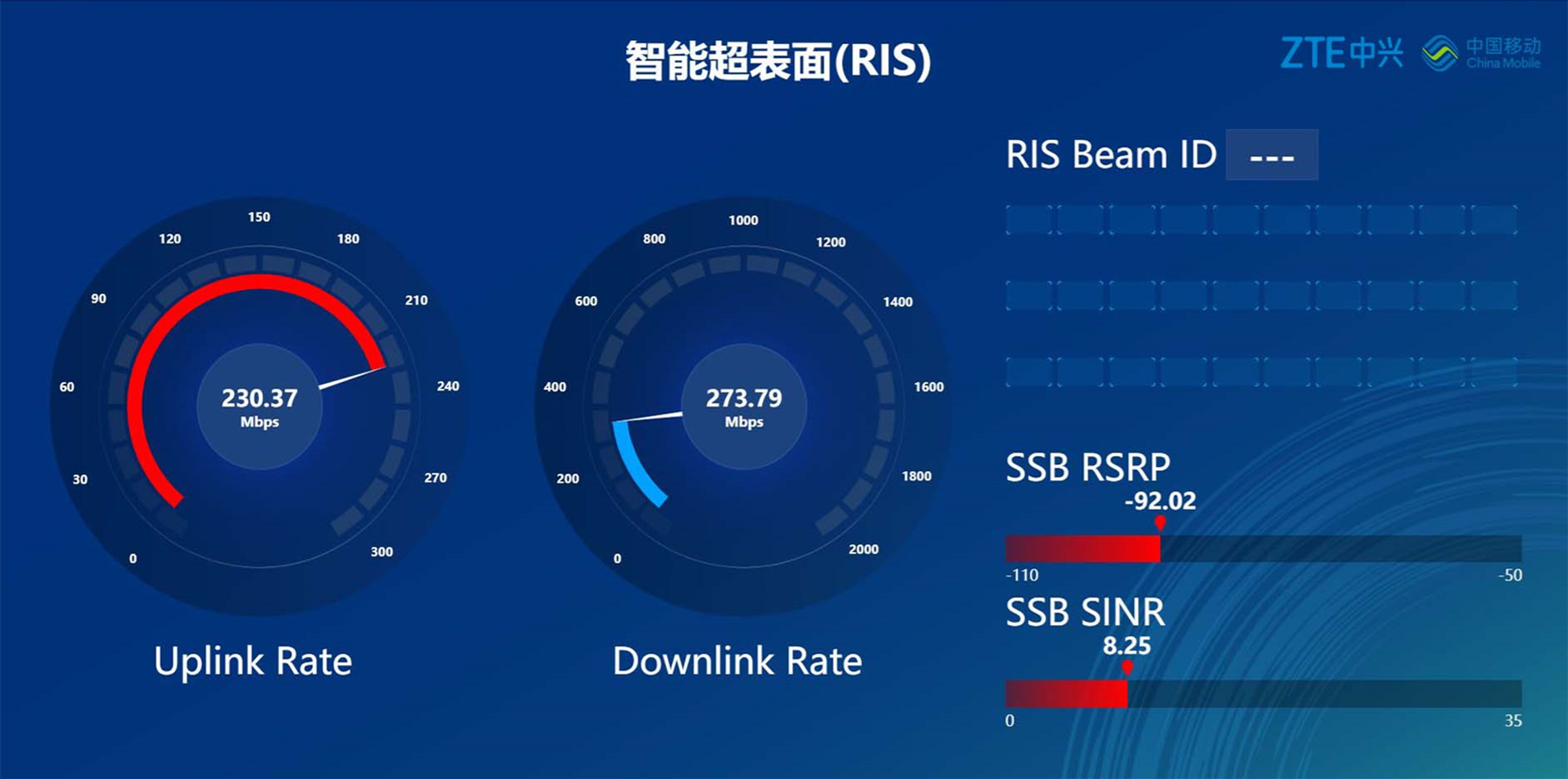 User rate and signal coverage quality before RIS deployed in the stadium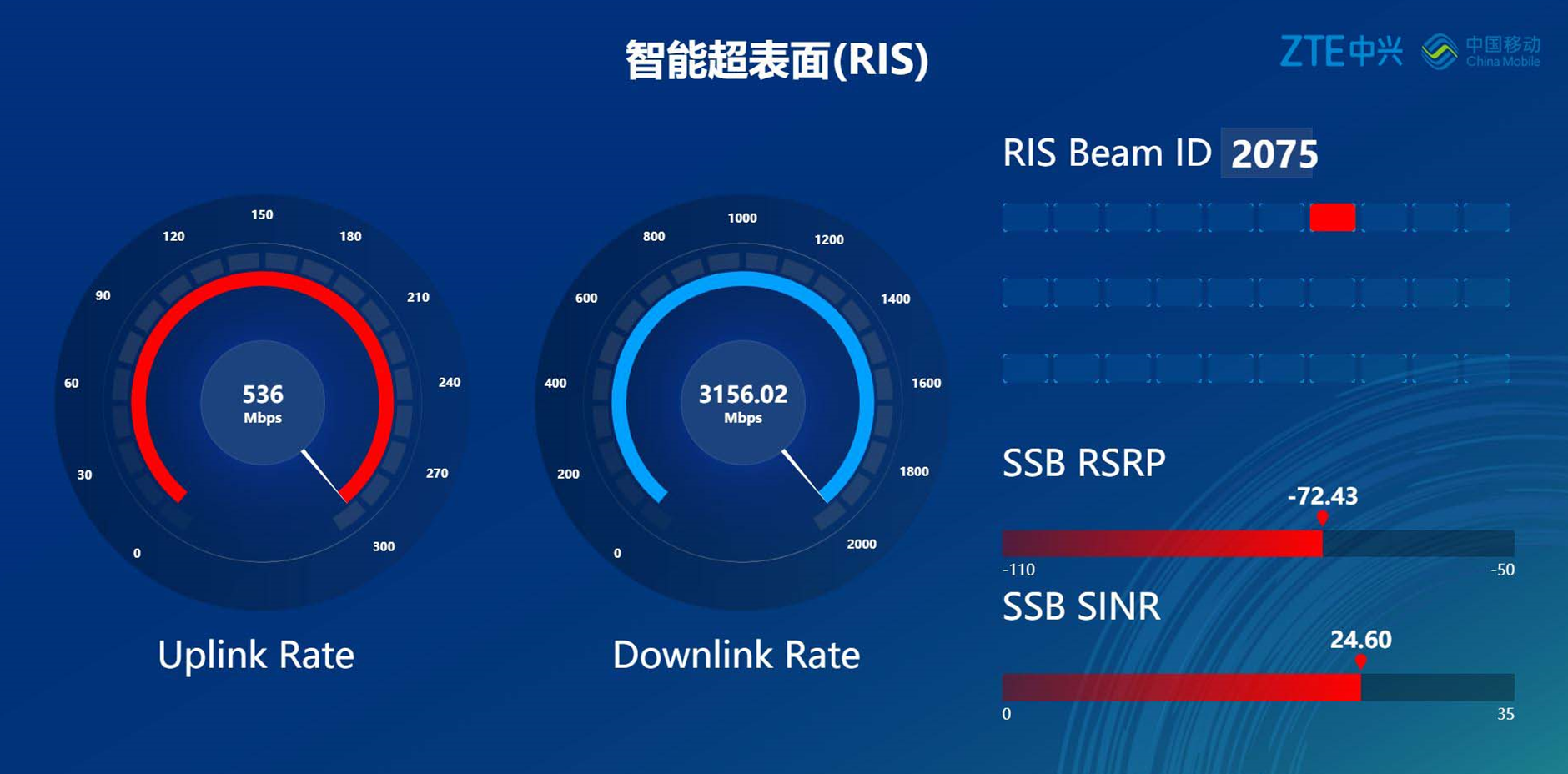 User rate and signal coverage quality after RIS deployed in the stadium
After the dynamic RIS was deployed in the cycling stadium, there were significant improvements in wireless network coverage quality and user rate. The maximum Reference Signal Receiving Power (RSRP) has been increased by 20dB, and both uplink and downlink user rates have been improved by several times. Moreover, as users move within the stadium, the dynamic RIS reflection beam consistently and accurately tracks them, ensuring a stable signal strength and user rate in real-time.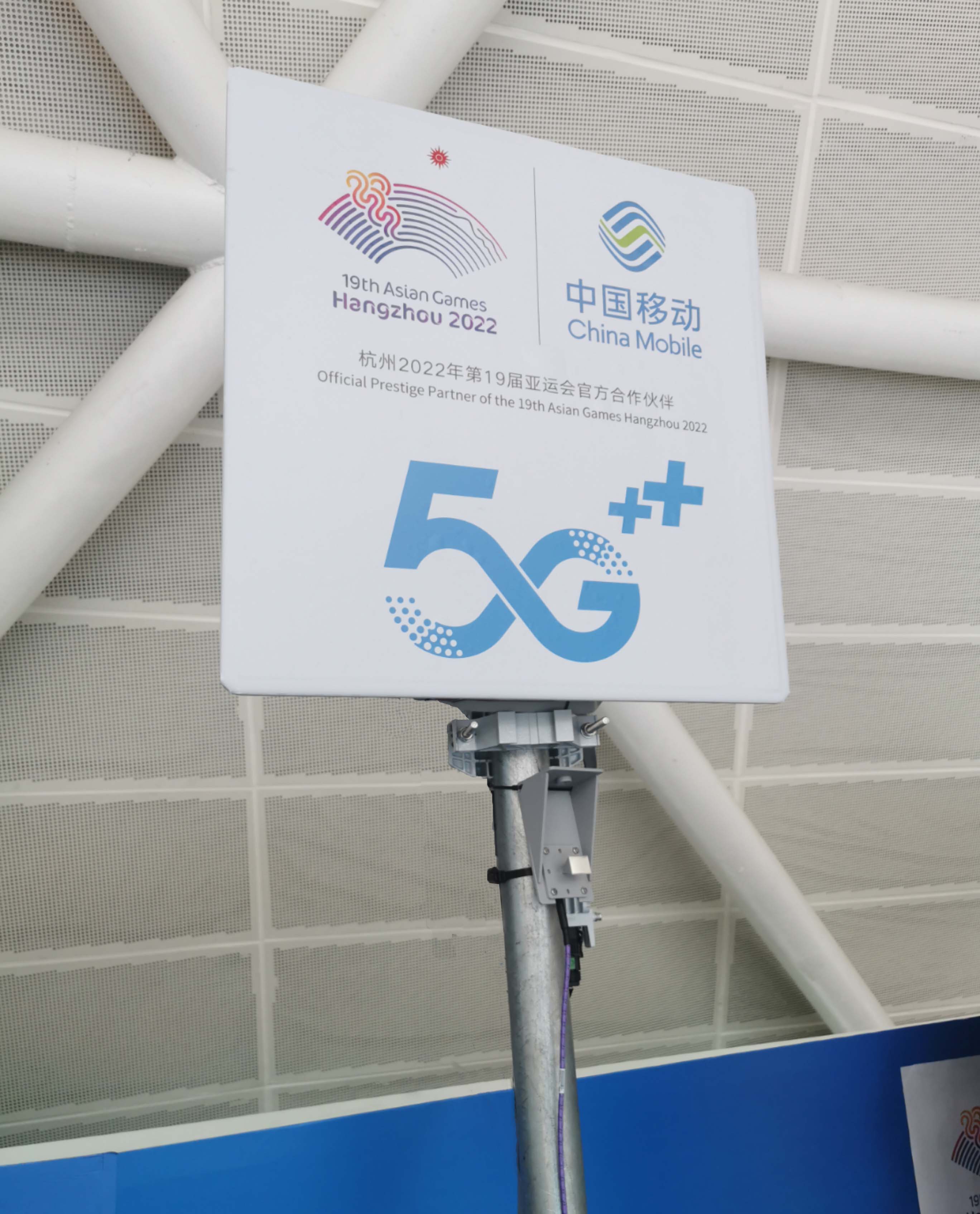 RIS deployment inside the cycling stadium
As a leader in 5G network development, China Mobile has consistently remained at the forefront of the industry in introducing and verifying new technologies. The successful application verification of RIS in the cycling stadium for the Asian Games holds great significance for operators, as it opens up new avenues for exploring network construction. Going forward, China Mobile will continue its collaboration with industrial partners to further promote the application of RIS in various scenarios.
ABOUT ZTE:
ZTE helps to connect the world with continuous innovation for a better future. The company provides innovative technologies and integrated solutions, its portfolio spans all series of wireless, wireline, devices and professional telecommunications services. Serving over a quarter of the global population, ZTE is dedicated to creating a digital and intelligent ecosystem, and enabling connectivity and trust everywhere. ZTE is listed on both the Hong Kong and Shenzhen Stock Exchanges. www.zte.com.cn/global
FOLLOW US:
Facebook  www.facebook.com/ZTECorp
Twitter  www.twitter.com/ZTEPress
LinkedIn  www.linkedin.com/company/zte
YouTube www.youtube.com/@ZTECorporation
MEDIA INQUIRIES:

ZTE Corporation
Communications
Email: ZTE.press.release@zte.com.cn