Pre5G, Building the Bridge to 5G
---
Background and Requirement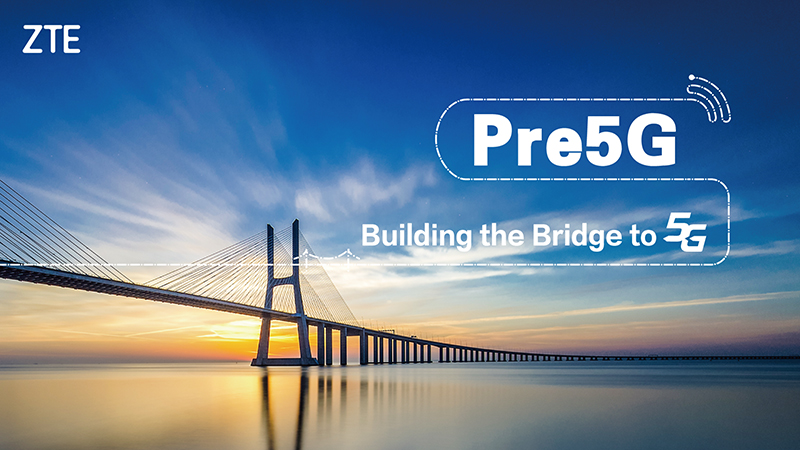 In recent years, some emerging services such as HD/UHD Video, Virtual Reality, Augment Reality, Internet of Vehicle and Industry4.0 have been rapidly and deeply penetrating into mobile networks, which brings mobile operators a new era with Ultra-wide mobile broadband, massive internet of everything, and full convergence of network, etc.
In the new era, mobile operators will face challenges coming from the explosive growth of mobile services and the capability of mobile networks. Then, what is the next step for mobile operators in the next years?
ZTE was the first vender who propose Pre5G concept. ZTE Pre5G includes both early commercialization of 5G key technologies and the key technologies of LTE-Advanced Pro defined by 3GPP, which will obviously improve the performance of 4G networks, protect the investment of existing 4G networks and satisfy the explosive requirements of mobile services.
Scope and Highlights
Pre5G is not a completely new wireless technology. It focuses on evolution, compatibility and cost efficiency.
ZTE Pre5G has defined four categories:
1. Giga+ MBB: Massive MIMO, Pre UDN, Massive CA, 256QAM, and LAA/LWA;
2. Superior Experience: Latency Reducing, eVoLTE, and HD Video;
3. Massive IoT: NB-IoT;
4. Cloudization: Cloud Works and Cloud RAN;
Therefore, Pre5G is not a completely new wireless network, it focus on evolution, performance, compatibility and cost-efficiency:
1. Pre5G is a smooth evolution based on 4G network with fast deployment and low-cost.
2. Pre5G brings the 5G-like experience in 4G era through introducing 5G technologies.
3. Pre5G is fully compatible with 4G terminal and bring higher experience but no perception.
4. Pre5G is mainly applied for hotspots, high-end users, high-speed traffic and the last mile.
The performance difference among 4G, Pre5G and 5G are shown below:
| | Peak Rate (Mbps) | User Rate (Mbps) | Connection (K) | Spectrum Efficiency | Latency (ms) |
| --- | --- | --- | --- | --- | --- |
| 4G | 1000 | 10 (2-30) | 1 | 1X | 50 |
| Pre5G | 1000 | 50 | 100 | 3-6X | 10 |
| 5G | 10,000 | 100 | 1,000 | 3-6X | 1 |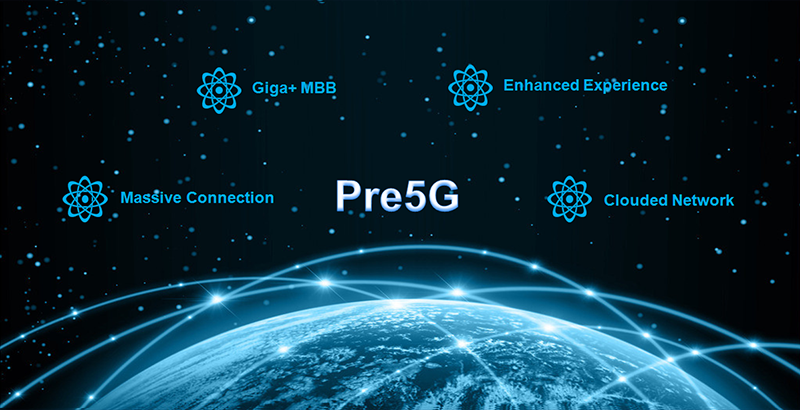 Applications and Awards
As the first promoter of Pre5G concept, ZTE carries out in-depth cooperation with global mobile operators in terms of customer requirements, application scenarios and network innovation etc.
By mid of 2016, ZTE has deployed more than 20 Pre5G networks around the world and provided Pre5G coverage in more than 20 provinces in China.
ZTE Pre5G networks are listed below: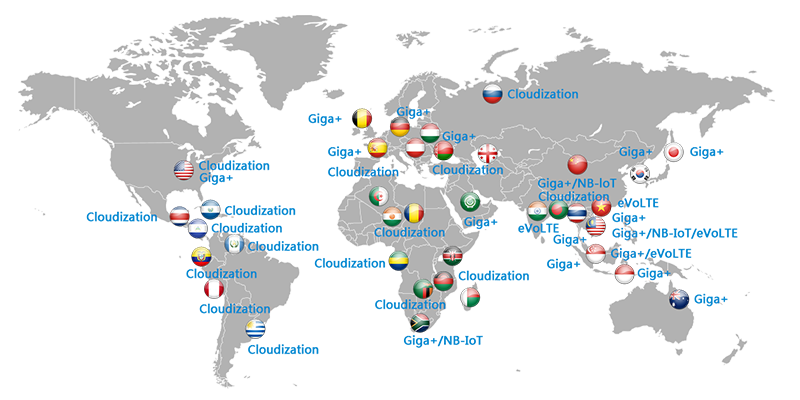 Due to the creative concept and excellent performance, ZTE was awarded'2016 MWC Best Mobile Technology Breakthrough'and'Outstanding overall Mobile Technology—The CTO's Choice 2016'from GSMA in Mobile World Congress 2016.